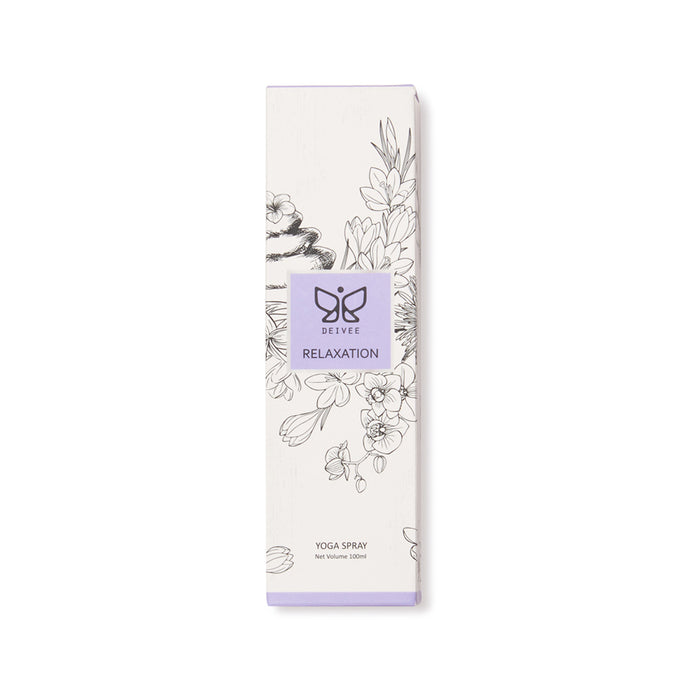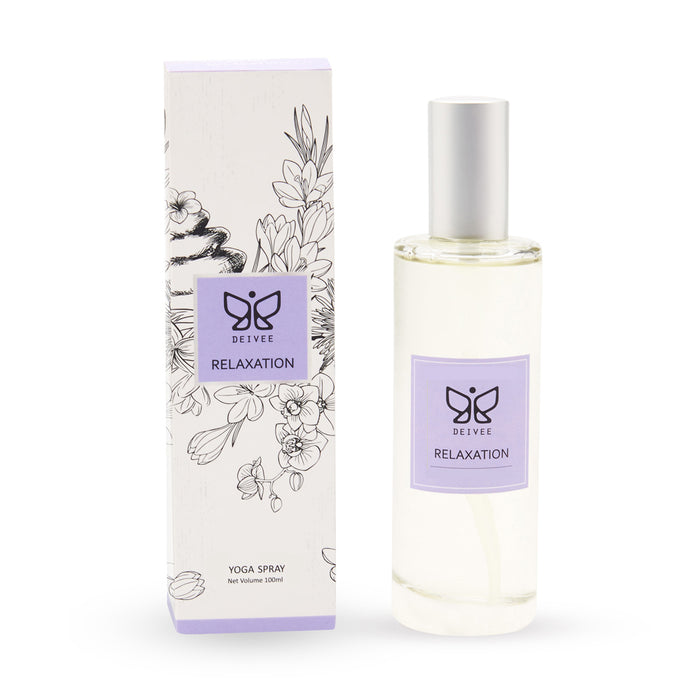 Relaxation Yoga Mat Spray
Product Description:
Smell is a potent sense that can take you to places without moving a muscle. With this Relaxation Yoga Spray, our attempt is to help you transcend towards your meditative temple.
The invigorating natural fragrance will organically associate your mind with the relaxed state deepening the neural corridor, working inward and quicker to get you into the zone. 
Usage: Simply spray on the yoga mat or onto a natural screen, curtain, or surface in your meditation room and begin your spiritual journey.
Ingredients: Natural fragrances extracted from Lavender, Eucalyptus, Rosemary, and Peppermint.
Packaged: Glass spray bottle with silver cap.
Quantity: 100 ml.