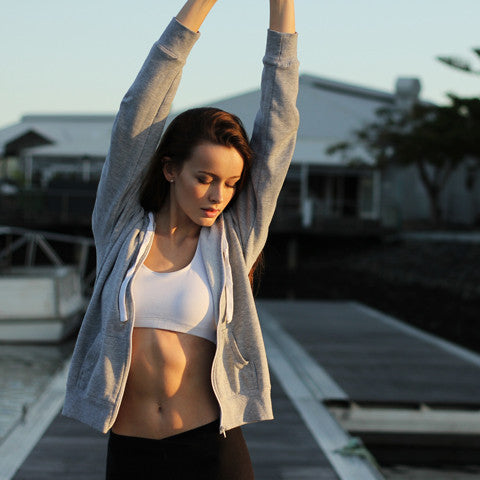 An active women's inner secret
Every time we pick up our gym wear, we pay attention to the clothes that we choose if it's fashionable, durable and a whole lot of other things. How many of us have paid attention to what we should wear inside?
Here are a few things to keep in mind while you pick the most important innerwear for your workout: underwear.
To wear, or not to wear?
It is not cool to go commando, especially to the gym. There is no rule to it except for certain do's and dont's which play an important role in your health. Of course, it is necessary to wear your panties; it's an area where there are chances of getting yeast or bacterial infection. Workouts make you sweaty that lead to moisture. So, if you are going to wear workout clothes which have antibacterial properties and moisture wicking fabric, you can actually go commando (if that is your favorite thing to do)! But, if your garment doesn't have these properties, then you need them panties.
Say 'no' to satin and lace!
We always recommend you wear breathable fabric, and neither fabric is breathable. For people who have sensitive skin, it could also cause irritation. Cotton is generally considered the best fabric for all skin types. But, there are other fabrics in the market exclusively designed to keep your sensitive parts dry. You could choose flat seams in cotton or any other fabric that is sweat-friendly.
Changing is the key.
If you are a marathon runner, a little extra care is always good. Plan your marathon outfit and innerwear much in advance to avoid any uneasy and bad circumstance. A quick change after finishing the race can be inculcated.
Last, but not the least, don't forget that time of the month. It's important to be most comfortable on those days if you are working out. Take extra care to do so.