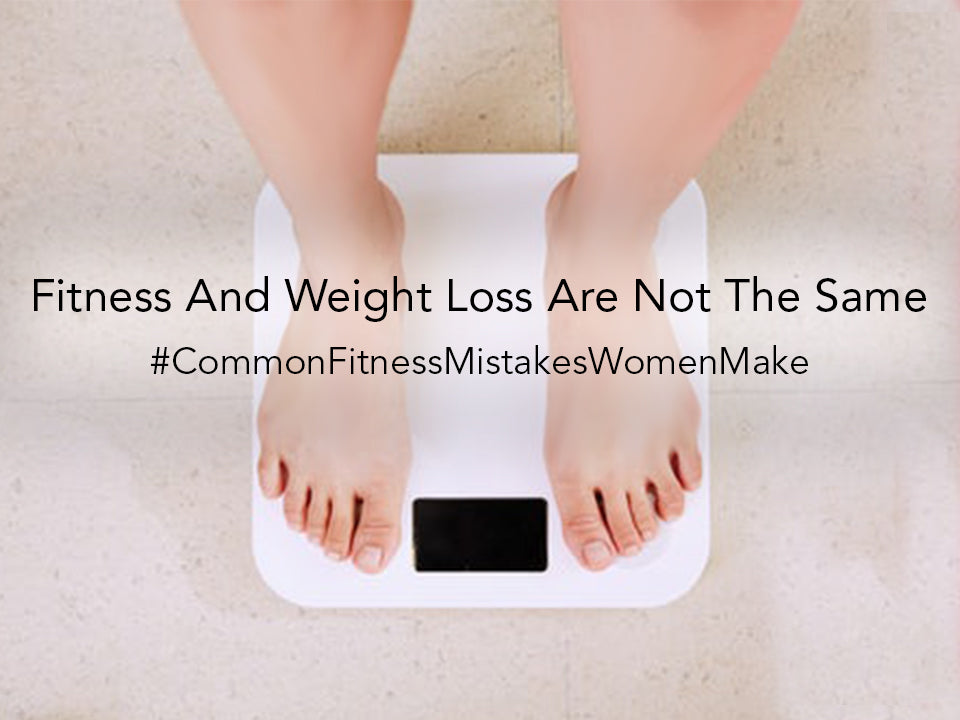 Fitness And Weight Loss Are Not The Same
#CommonFitnessMistakesWomenMake
One of the top 10 common fitness mistakes women make is, to confuse the whole idea of fitness with weight loss. Most women today see fitness as a synonym for weight loss. In reality, fitness can be branched into mental and physical fitness. Both of these comprise of various lifestyle factors such as; healthy diet, sufficient sleep, exercise, and mental well being. Weight loss, on the other hand, is like a by-product of the various activities that you do to get fit. There are ways in which one can lose weight in an unhealthy manner too, which does not attribute to being fit.
So if you are confused whether fitness and weight loss are one and the same, then the truth is - No! Fitness works in the best interest of your overall health, therefore, it is a far better goal to have than weight loss.
A few reasons how fitness works for your overall well being:
Healthy life - reduces your chance of experiencing lifestyle diseases.
Improves your mood and confidence.
Improves performance and stamina and ensures longevity.
Prevents excess body fat and improves sleep pattern.
How can one start their fitness journey?
Have a realistic fitness goal which once achieved, boosts your confidence.
Invest in the right workout gear that is comfortable.
Do not under or overeat, eat just right!
Workout at least 3 days in a week.
Sleep well to ensure you have enough energy to show up at your workout arena.
If you do want to lose weight, look for long-term goals through a change in lifestyle rather than just trying to fit into a dress for an occasion. Let that summer body you want this year, be a work in progress for the coming years. As someone rightly put; "Fit is not a destination, it is a way of life."